S.A.B. Graphics, Inc.
About
About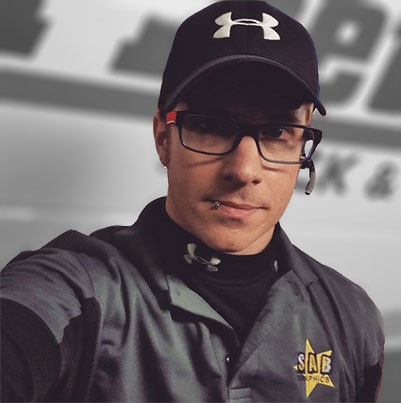 About Us
Scott A. Brown founded S.A.B. Graphics in 2011. He is a Lowen Certified Expert Installer specializing in the installation and removal of vinyl graphics on cars, vans, sprinter vans, transits, trailers, and even boats for major corporations nationally. S.A.B. Graphics, Inc. focuses on providing high quality graphic installation and vehicle wraps in the Northeast and Mid-Atlantic U.S.
Scott has been active in the vinyl decal industry since 2004. Prior to founding S.A.B. Graphics, Scott worked with Custom Graphix, Inc., a national installation company. During this time, he has traveled to nearly every state in the Union managing crews of up to twenty employees. This experience allowed him to learn and teach simultaneously. With the full support of his previous employers, he set out to create his own company. He and his installers value all opportunities to provide expert installation. No job is too big or too small.
Scott and S.A.B. Graphics, Inc. maintain a finger on the pulse of advances made in innovative installation and removal techniques.